YAM / TARO (SAVOURY)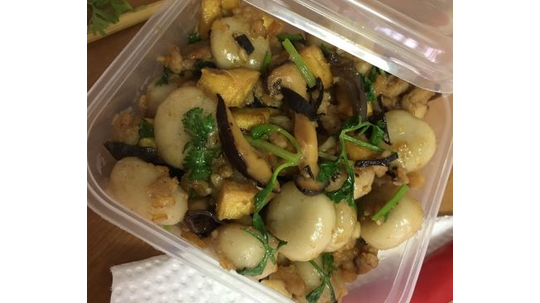 Abacus
take this as a meal or a side dish, comes with minced pork, mushrooms, beancurd, dried shrimp, black fungus, coriander...yamm yamm..200g per box for 1 pax.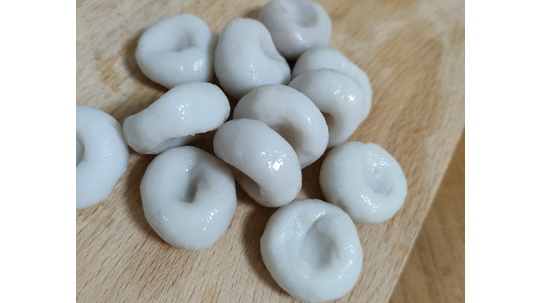 Abacus seeds
Want to cook it your style but don't want to mess it up or simply no time? Let us mess it up for you..nope not frozen ones but FRESHLY MADE only when you put in the order. 400g per box for 1-2 pax.
SWEETS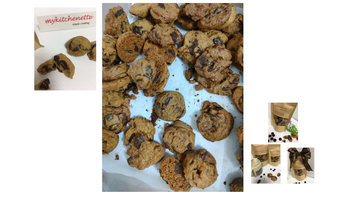 Mini chocolate chip cookies
Uses dark chocolate chips to give it a little bit more chocolaty taste...not too sweet but sweet enough to satisfy your tooth...I mean sweet tooth...handy packs for parties, door gifts..comes in 50g & 150g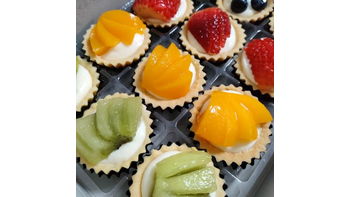 Mini fruit tarts
homemade tart shells and custard cream, buttery base and smooth cream with fruits to give you that satisfying taste and texture...perk up that mood with the bustling colors...keep smiling! 12 tarts per box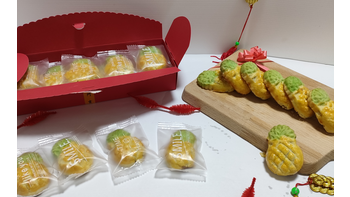 Pineapple tarts
pineapple tarts not just for LNY, but as gifts throughout the year! whole pineapples for prosperity...旺旺旺..homemade buttery pineapple skin + homemade pineapple filling with dark brown sugar for added flavor...pineapple bits here and there for some crunch...freshly made only after order comes in... no keeping of stocks.. Each pineapple about 20g, 5-6cm(H) x 3-4cm(W)...12 pineapples per box.